Pancreatic Cancer Awareness
Fantastic Supporters
We are proud to have been a part of the Angelwing Flyers team.

We really appreciate our supporters.
We vote for those who are competing every day!!
This is our banner -

Thanks Sonia!!
Do visit their web sites when you can! Each link will open a new page in your browser.
By popular demand (grin), I have created several supporters pages. So many wonderful people - so many beautiful images - so LONG to download! (sigh) I will try to rotate the pages so that everyone has a chance to be on this first page.


We have so many awesome supporters
that we made additional pages!
PCA Supporters Page TWO PCA Supporters Page Three

---



Either we don't have banners for these fine folks (yet) or they prefer text listings.
WongXX
T3's 'NSync City
Cubby bear's den
WETHERBEE FAMILY GENEALOGY
THE MICKLINS


If you see your site in this list and you DO have a 100x100, please send it to barb_decker@yahoo.com - and Spyce will put it up ASAP!
PCA Supporters Page Two PCA Supporters Page Three
If you are one of our supporters and would like a link here, please email us!!
If you don't have OUR image to put on your page, please take it. You may link to this page or to http://DeckerFund.tripod.com/spirit.html (our first Spirit Page).
It's okay if you link to our graphic, too (its name is pcbtn-ani.gif)!


Thanks Sonia!!
Just added - Easter Page for gifts & whatever comes out of our eggs!

Please help us expand the awareness horizons.

Enter our monthly drawing or take a PCA ribbon for your site.
We appreciate your support!
TSF Vote Banner Exchange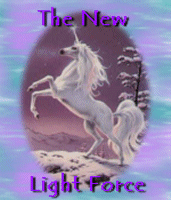 PCA Entrance
Online Resources
More Online Resources
FREE gift
Meet the Deckers
FREE monthly drawing
Charm page
Spirit Page #1
Spirit Page #2
Easter
---
Site design & maintenance donated by
SpyceWorks Design ©2000

Contact us with any broken links or site questions.